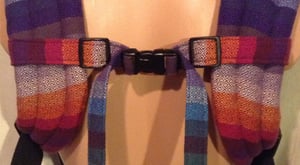 $

15.00
This is a listing for a custom fabric chest strap.
You may send in fabric or wrap for this chest strap.
I will need a 10in x 20in fabric/wrap panel.
It comes with a dual adjustable 1in buckle.
Thank you!
Please note, photo is just an example. It will be made out of the wrap or fabric you provide.